Following my Passion
My love for design comes from the inspiration I feel when I look at the visual world around me. The layout of a magazine…the typeface of a headline…a company's logo…I don't want to just be inspired by these things, I want to be someone who creates and inspires others with these things.
Being a designer allows me to use my creativity to stimulate people's minds with my work. Making them think about what they are looking at, and being able to connect with my design on an emotional level is an amazing feeling. I don't live a creative lifestyle because it earns me a paycheck, I do it because it's who I am.
#livecreatively
The Road So Far
Explore my journey as a designer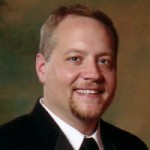 Stephen Koets
Global Director of Business Development / Pridgeon & Clay
When assigned a complex problem, Tasha has a rare and enviable ability to find simple solutions. Her enthusiasm and innovative thinking adds to my team and inspires others to rise up and perform better themselves.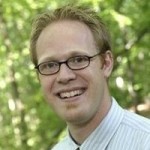 Ryan Struck-VanderHaak, PHR
Senior Corporate Recruiter / Pridgeon & Clay
Tasha is an invaluable partner in marketing--she understands not only branding, but helps to keep a brand consistent across multiple mediums. She brings fresh and creative ideas for reaching our end users, whether they're customers, suppliers, candidates or employees. I have truly appreciated partnering with Tasha to establish and improve the employee brand at Pridgeon & Clay.
Sonya Bielecki
Human Resource Manager / Weiss Envirotronics, Inc
I find Tasha to be an expert in the field of marketing and would not have chosen anyone else to design, create, and implement my marketing needs for such items as flyers, brochures, company newsletters,etc. Tasha is amazing at what she does, and I am humbled having had a short time working with her skills and abilities.